Sponsors
Please contact us for sponsorship and diversity support opportunities.
Platinum Sponsors

FanDuel is the one-day fantasy sports phenomenon that has transformed North America's sports and entertainment industry. Founded in 2009 in Edinburgh, we're one of Scotland's biggest startup successes, with over six million registered users in the US and Canada.
Gold Sponsors

FreeAgent is a multi-award winning online accounting system loved by over 40,000 freelancers and small businesses worldwide. We make a real difference to the way our customers manage their finances, all done simply without confusing accounting jargon.
We're a fast-growing company and are always on the lookout for talented people to join our team based in Edinburgh. We believe in teamwork and innovation, not micro-management or stifling creativity. We pay well, have an amazing office and provide staff with the best kit to help shape what we work on and how we do it.
If life at FreeAgent sounds up your street, head over to freeagent.com/careers and if you're a freelancer or small business owner, take a free trial at freeagent.com.

Sky Betting and Gaming; An award winning Times Top 100 company to work for; a leading player in the UK online betting industry. Our passionate Frontend tech teams are building bleeding-edge web applications within a challenging, collaborative and fun working culture. We are committed to providing a leading user experience for SkyBet's customers, pioneering technology such as Redux, Radium, WebPack, Babel, Express and many more.
We work closely with our UX designers and product owners to understand our customers' needs. We're a strong community, encouraged to show and talk about our latest work. If you would like to find out more about Sky Betting & Gaming & our tech stack, please chat to Dave Hales our Principal UI Engineer (Skybet International) at the conference
Silver Sponsors

SwarmOnline build world-class mobile and cloud based apps for enterprise organisations with innovative and open technologies, engaging user experience, agile development and training.
Our multi-disciplinary team of engineers, experience designers and managers help clients envision what's possible with emerging technologies and realise their product vision. As an official Sencha partner and recognised thought leaders in the community we're massive advocates for HTML5 and JavaScript on both the front and backend with offices in Glasgow and Edinburgh.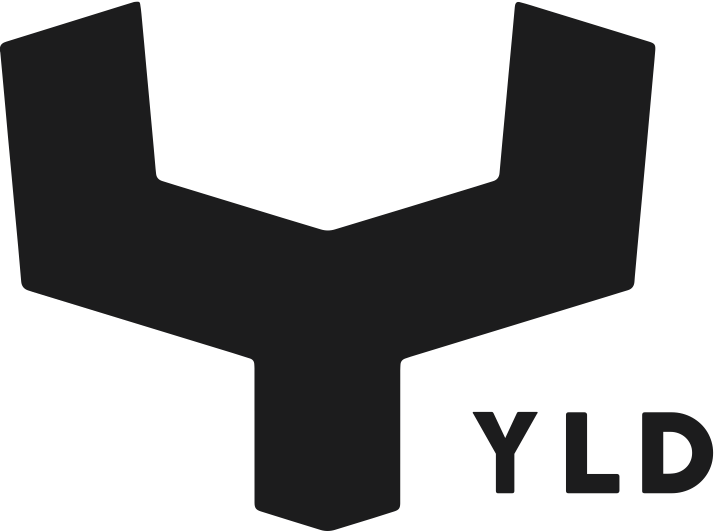 YLD is a team of highly motivated and experienced individuals with a passion for software engineering and a dream of making digital transformation possible for everyone.
We use open source technology like Node.js and Docker to help build our client's infrastructures, we help them strengthen their software engineering culture and create the agility necessary to compete in the market, and are responsible for some of the largest Node.js solutions in production today.